Berkshire Permanent Makeup by Dr. Ellie Dyson
Say goodbye to daily makeup routines! And hello to looking great and feeling great, 24/7 with Permanent Makeup.
Why Use Permanent Makeup?
Whether you are a busy mum, a sporty individual, a professional with back to back business/client meetings or someone with a hectic schedule; Permanent Makeup will save you time day in day out. This means you can literally wash and go and still look fabulous and your confident self, ready to take on the day ahead. More importantly you don't ever have to worry about it smudging or fading even when you step out of the shower or swimming pool.
What Are the Benefits of Permanent Makeup?
The benefits of Permanent Makeup go way beyond sheer convenience and saving time. Permanent Makeup can make a significant difference to those with allergies to cosmetics, poor eyesight and people with physical limitations or impaired motor skills, e.g. Arthritis, Parkinson's disease or Multiple Sclerosis who simply find applying makeup to themselves very difficult or impossible without help.
And that 's not all! Dealing with cancer is hard enough for anyone, but those who suffer hair loss due to chemotherapy treatments often have an additional worry about how they look and the impact this may have on those around them, be it their children, family members, colleagues, or the stranger down the road. Permanent Makeup can change that in just a couple of hours helping these patients with their self-confidence as they go through their chemotherapy and recovery.
But there is more!! Permanent makeup is not exclusive to women! More and more men are becoming preoccupied with their appearance and more men than ever before are choosing micropigmentation to correct the effects of certain medical problems or just simply improve their looks. Eyebrow and eyelash enhancement are the most popular treatments providing a subtle and natural solution for men.
My passion and mission are to make a positive difference to people's lives no matter how big or small that may be. Permanent Makeup allows me to do just that as this treatment can be life changing.
BERKSHIRE PERMANENT MAKEUP TREATMENTS
Permanent
Eyebrows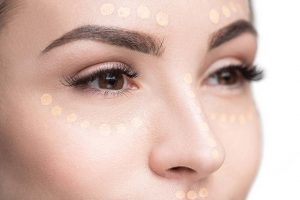 Regardless of your age, face shape or skin colour, I can design a look suited to you, whether it's just filling empty patches with natural hair strokes or creating an eyebrow lift effect that will knock off a few years and enhance the natural beauty of your eyes.
Permanent
Eyeliner
Eyeliner and eyelash enhancement attracts attention to the colour and detail of your eyes. I can create this super natural, super elegant look for you that is 100% smudge proof when swimming, on holiday, or at the gym. A look you will love.
Permanent Lip
Liner & Blush
This treatment will be personalized and tailored to your skin tone and age. By subtly outlining the shape of your lips, I can amend asymmetries and imperfections and create an illusion of volume and plump looking lips. By creating a custom colour just for you, I can amend the natural receding colour of lips so stylish and so natural no one will know.
NEW - PLASMA SKIN TIGHTENING TREATMENTS
Plasma Pen Skin Tightening
The beauty world's most advanced and in-demand, non-invasive, soft surgery skin lifting, skin tightening, and rejuvenation device, used in a number of procedures to dramatically enhance looks without the need for costly and invasive surgery. Results are virtually immediate & incredibly long lasting (typically 3 years)
Berkshire Permanent Makeup – What You Need to Know
How To Choose The Right Permanent Makeup Specialist For You!
With the many benefits of Permanent Makeup, otherwise known as; semi-permanent makeup or cosmetic micropigmentation, this procedure is becoming increasingly popular in the beauty industry. There are therefore a growing number of people out there performing these services who do not always have the right qualifications or training. If you are considering having Permanent Makeup, please do your homework and find a specialist or Doctor with experience in this field with whom you feel comfortable.
I have spent many years in Scientific and Medical research and hold a Bachelors (Hons) Degree in Biomedical Sciences, Masters of Science in Toxicology, Doctorate in Toxicology and have successfully completed two Post Doctoral Research Fellowships. My strong medical background and training in Permanent Makeup means you can rest assure that your Health and Safety is always of paramount importance.
Sign Up for my FREE guide – 12 Things To Consider When Choosing Your 
Permanent Makeup Artist –  to ensure you know what to find out about a permanent makeup technician before having treatments done. Simply enter your name and email in the boxes below to get instant access.
My Price List is Included in the download.
 We never share your details. See our Privacy Policy for full details
Why Are Clients Traveling From Miles Around To Have Their Permanent Makeup Done With Dr Ellie Dyson at Berkshire Permanent Makeup ? …
Do you want to have permanent makeup but are really concerned about Health and Safety?
Do you want to save time from your daily makeup routines with no retouches throughout the day?
Are you sporty? Do you go swimming, workout in the gym, or engage in other strenuous exercises and want to have a natural makeup look without worrying about it smudging of fading?
Do you want to go on holiday and still look amazing at the beach, by the pool or after a day skiing?
Do you want to naturally enhance any area of your face in the subtlest ways?
Do you look tired and fatigue first thing in the mornings without any makeup? Do you want to wake-up flawless with a bit of colour every day?
Do you want to look your best for that special occasion?
Are there any areas of your facial features that require shaping to highlight and enhance without having to spend a lot of time perfecting every day?
… Well so do they!  – Read some of my client's reviews below to see what they say about their permanent makeup …
Berkshire Permanent Makeup Client Testimonials

"I had permanent eyebrows done once before and although I liked them initially, after just a couple of months the colour faded and turned orange! This time round I took my time to find someone I trusted and felt comfortable with. I had heard good things about Ellie's work and knowing she had a strong scientific and medical background was enough to justify traveling from London to Reading. It was undoubtedly worth the trip. Ellie made sure I was happy throughout the treatment and before she made anything permanent. Would definitely recommend".
"Dr Dyson came highly recommended by a friend when I mentioned I wanted to improve my eyebrows. Makeup tattoo is not something I have ever had or even thought I would have, but Dr Dyson addressed all my concerns by explaining the process step by step. During the treatment, I felt relaxed and comfortable despite being a little nervous initially. Post treatment care was also explained, and Dr Dyson advised she is always available if I have any further questions. The results were amazing!! I now have the eyebrows that brings out my eyes and frames my face and have received loads of compliments. I highly recommend Dr Dyson to anyone contemplating having permanent makeup."
Berkshire Permanent Makeup Client Portfolio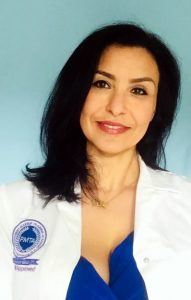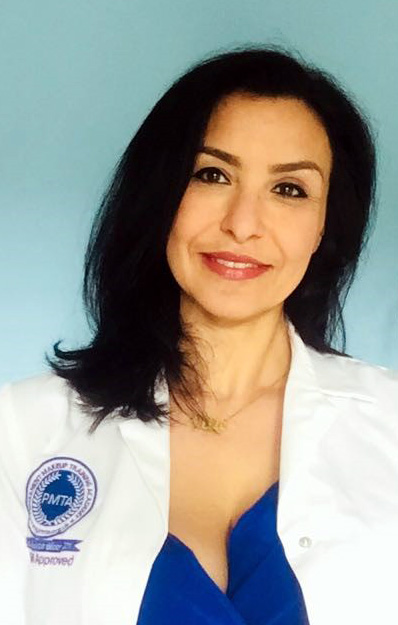 Dr. Ellie Dyson



Berkshire Permanent Makeup Specialist

What to Do Next …
If You Too Would Like to Save So Much Time and Ditch Your Daily Makeup Routine,
Then Call Ellie Now For A FREE No Obligation Consultation on:
Tel: ++44 (0) 7907 575655

(If the line is engaged or I am with another client, then please leave a message and I'll get straight back to you as soon as I am free.)
Or Simply Fill in Your Name & Email in the Form Below and I will contact you shortly …